LPN Online 5, 6 Week Classes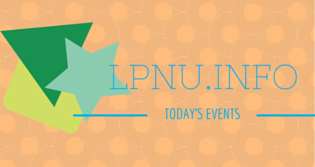 Where is the 6 weeks LPN Program?
Most LPNs want to take courses online or become LPN in 6 weeks.  Is it possible to become LPN by taking 5 or 6-week classes?  Yes, and you would want to be prepared for it.  Watch the video below for a real-life case.
Remember, some schools do not take any other credits you received from other schools into theirs.  You will want to ask these questions before enrolling in their schools.
You also are wise to take ATI TEAS comprehensive exam to better prepare for the NCLEX-PN exam upon graduation.
This video accurately shows how to take and pass 5-6 weeks of classes.
Licensed practical nursing is a step closer to people who want to gain a degree in nursing.  The reason people are much more willing to get a licensed practical nurse education than a registered nurse program is because it will only take a year to undergo, which would give them a chance to work earlier, thinking they could go back to school later on to get a degree as a registered nurse.
To be qualified for an LPN educational program, you must have a decent GED score or a high school diploma.  LPN classes include the study of anatomy, physiology, pediatrics, medical and surgical nursing, psychiatric nursing, administration of meds, essential nutrition, and first aid training.
LPN classes include both classroom study and clinical study. What does the clinical study mean? It means you have to take at least 70+ hours of hands-on training inside a natural hospital setting and under the supervision of a registered nurse.  As clearly stated, you cannot become LPN by taking classes online because of the clinical training factor.
For CNA (Certified Nursing Assistant) who wants to become LPN, some of your credits may be transferred toward your LPN degree because you already had the clinical training.  Make sure you consult the school of your choice first before deciding on the LPN schools near you.  Some schools do not take any credits from other schools.
Please know this. The CNA hands-on training and LPN clinical training are vastly different. Most importantly, you may not have to take as many credit hours for the clinical study as other people. You have to check with the school admin to make sure.  If you're a Medical assistant who would like to go back to school for LPN certification, you will also need to consult with your chosen school for additional curriculum to switch your career from MA to LPN.
LPN Academic Requirements.
The school status may change at moment's notice.  Ask other questions such as if the school will help you take and pass NCLEX-PN.  Do they provide TEAS comprehensive test exam to help you prepare and pass the NCLEX-PN exam? This will save you some money later on. Ask for referrals too.  Make sure you check out the referrals.  Make sure you ask about tuition and their financial aids and have it all in writings.
LPN online 6-week classes
After you graduate as LPN from an accredited university, you will need to pass the state exam, which is called the NCLEX PN exam.
In some states, licensed practical nurses, otherwise known as LVN (Licensed vocational nurses), are focused on providing bedside care, unlike registered nurses.  Their task is more technical, and their practice depends on their state.  Keep in mind that it is not enough to obtain a license but to become an excellent practical nurse, you must instill care for people and your patients per se.  One has to be emotionally ready and observant to gain good decision-making skills.
The entire LPN course, from start to finish, can span about one year and spread out at least three semesters.  The cost of LPN tuition is around $4000.00 to $5,000 and is depended on where you live.  You may need to take hands-on training two days a week at a local hospital and three days in the classrooms—the big question for all mothers who want to know if they can take LPN courses online. You may want to consult your school first and make sure their schedules can accommodate you before you sign on. From the way it looks, you may have to go to school full-time.  LPN online 6-week classes.